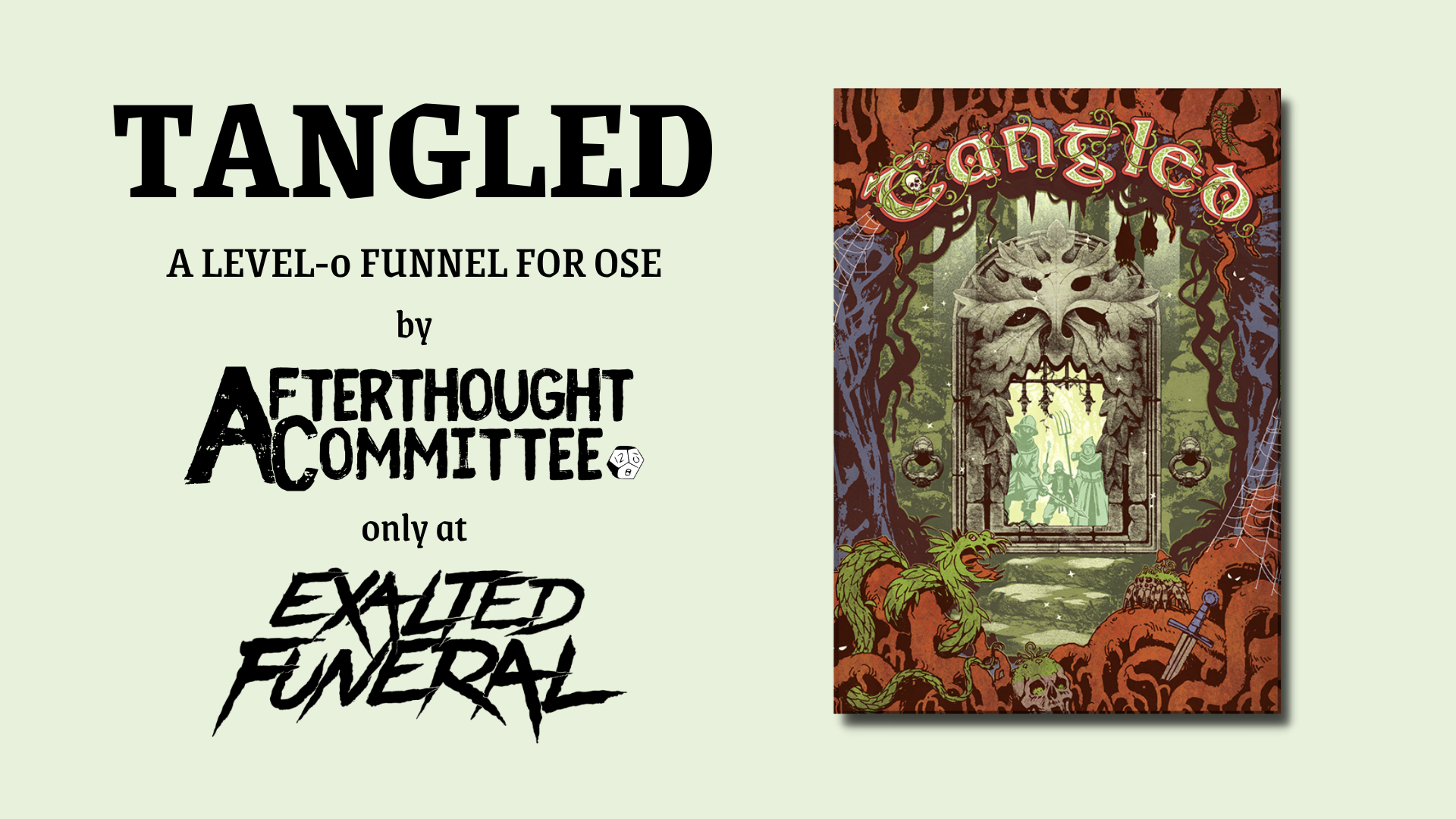 Tangled
Like viscera from a corpse, a carnivorous tangle of vines and bramble has spilled forth from an ancient fortress, swallowing up the countryside. Today, it reaches the outskirts of Peatstead. Your home. With promises of gold and glory swirling through your head, you'll accompany a small army of commoners to put an end to its deadly expansion and emerge as heroes. Discover ancient treasures, avoid devastating traps, and encounter the wrath of nature itself in...
A level-0 funnel for Old School Essentials by Josh Domanski & Reilly Qyote.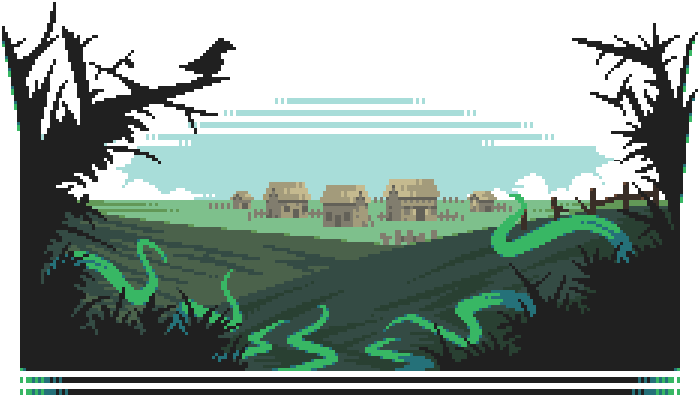 Tangled can be picked up and played within minutes, ideally ending in 2–4 hours.
Your purchase includes:
Rules for creating and running a level-0 party in Old School Essentials
Pixel art by Postmodern Ouroboros & Luis Melo
A deadly one-shot inspired by the wrath of nature
Digital character sheets & a level-0 PC generator
Fully interactive EPUB & PDF
Credits
Written by:
Josh Domanski & Reilly Qyote
Edited by:
Matthew K.
Layout & Design by:
Josh Domanski
Illustrated by:
Postmodern Ouroboros & Luis Melo
"Laid out like a Prima strategy guide for an SNES Zelda game, Tangled is a horrifying funnel in the best way: filled with traps and encounters that are as insidious as they are entertaining and treasure as beneficial as it is hazardous. Pitcher Mimic might replace Vitruvian Ape as my second-favourite funnel encounter of all time (behind Sailors on a Starless Sea's 22 Beastmen!). Bring a lot of spare character sheets and make sure to try the mushrooms."
- Monkey's Paw Games

24 pg, A5, full color, saddle-stitched zine. Print + PDF + EPUB
An Exalted Funeral exclusive.
Purchase
In order to download this adventure you must purchase it at or above the minimum price of $10 USD. You will get access to the following files:
Tangled - Digital.zip
18 MB